Nando Costa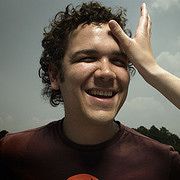 Born and raised in Rio de Janeiro, Nando Costa started his career in his hometown but soon moved to the United States where he initially lived for a total of three years working in various positions ranging from junior to senior designer. His experience in Atlanta, New York City and Chicago were essential to his professional growth as he moved from medium to medium exploring various corners of print, web and motion design.
Nando Costa has done some intensive art for a quad of our releases ... so that puts him in the artists section, no? Nando rules and makes some of the most inventive organic cyborg art. He sells some of his awesome art here:
Nando Costa Art
He and his Wife Linn Olofsdotter created the amazing poster for Plastiq Phantom's S/T 2nd Record & for the 492 Cups to China 12". Nando Also did artwork for Vells Integretron, and the Tubes 12" . Both the Tubes 12" & the S/T Plastiq Phantom album come with a proper poster in the packaging!
Nando Costa Releases :::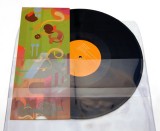 Scientific American / Plastiq Phantom / Nando Costa / DJs On Strike
Tubes